101 Vegan Cookie Recipes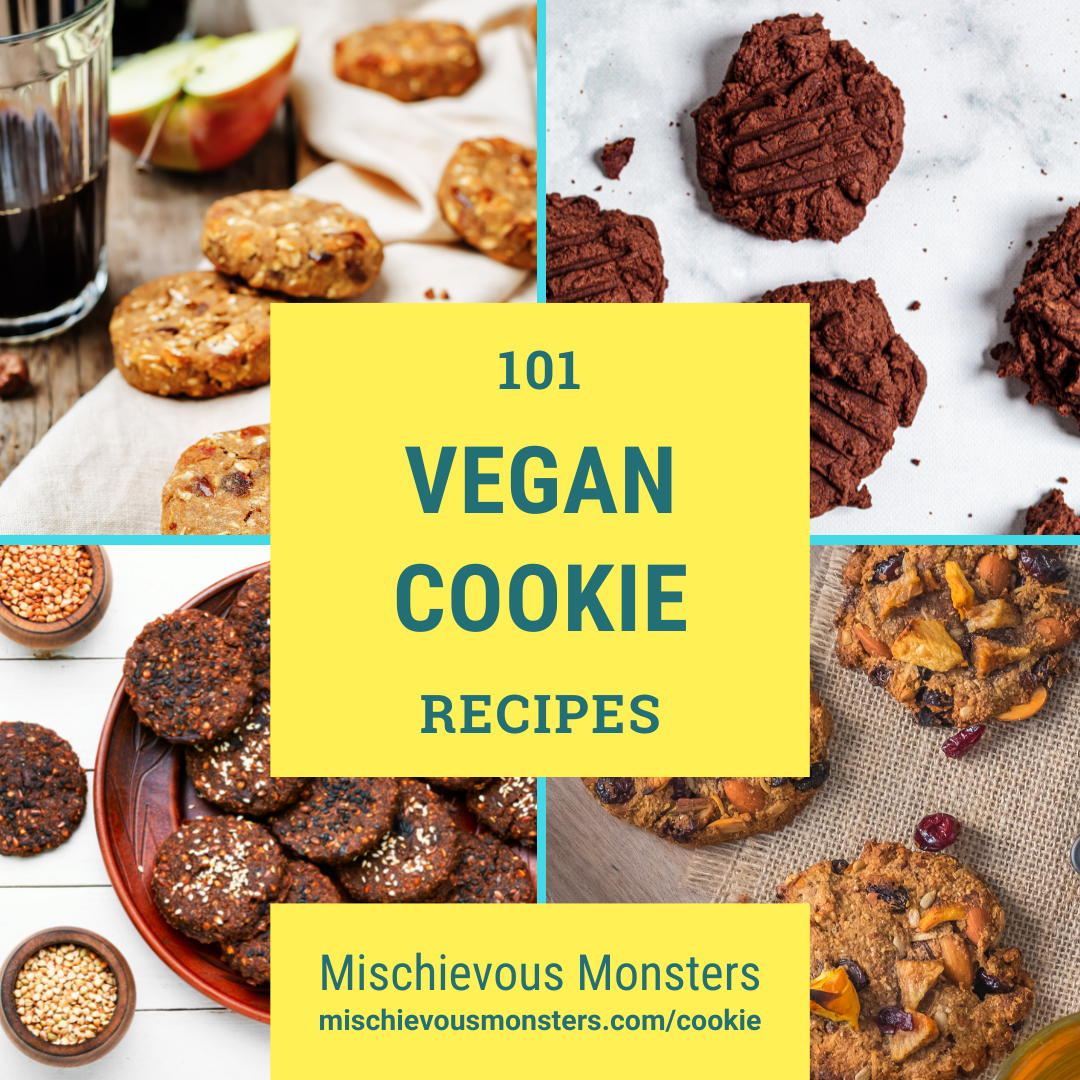 Introduction
Cookies are a classic around Christmastime because of Santa Claus🎅, but we can have cookies anytime. However, if you're vegan like me, you may notice that a good chunk of "normal" baking ingredients is animal-based, like milk, eggs, and regular sugar (gelatin). So when the favorite cook of the family brings out their best cookies ever, it's kind of depressing to think that you can't have all the food you used to have because you're vegan.
Take that logic out of your head, and learn how to make all of your favorite cookie recipes, except have them be vegan so that you can impress your non-vegan family and friends. Even if you're not on any particular diet, pay attention because you may never know when you need to make some dairy-free cookies for people who have lactose intolerance or a dairy allergy, some gluten-free cookies for celiacs or someone with a wheat allergy, or any eggless cookies to accommodate a friend or relative with an egg allergy.
Turn up your favorite Christmas tunes because, as my cousin always says, it's never too early or late to have Christmas songs on, even though grinches like me may disagree. Stick around to learn how to bake many awesome vegan cookies you can enjoy with your family and friends, whether you're vegan or not, including but not limited to the following.
Pecan Cinnamon Swirl Cookies
Salted Espresso Brookies
Iced Oatmeal Cookies
Snickerdoodle Cookies
Sugar Cookies
You may also like making vegan Christmas recipes.
---