Vegan Valentine's Day Dessert Platter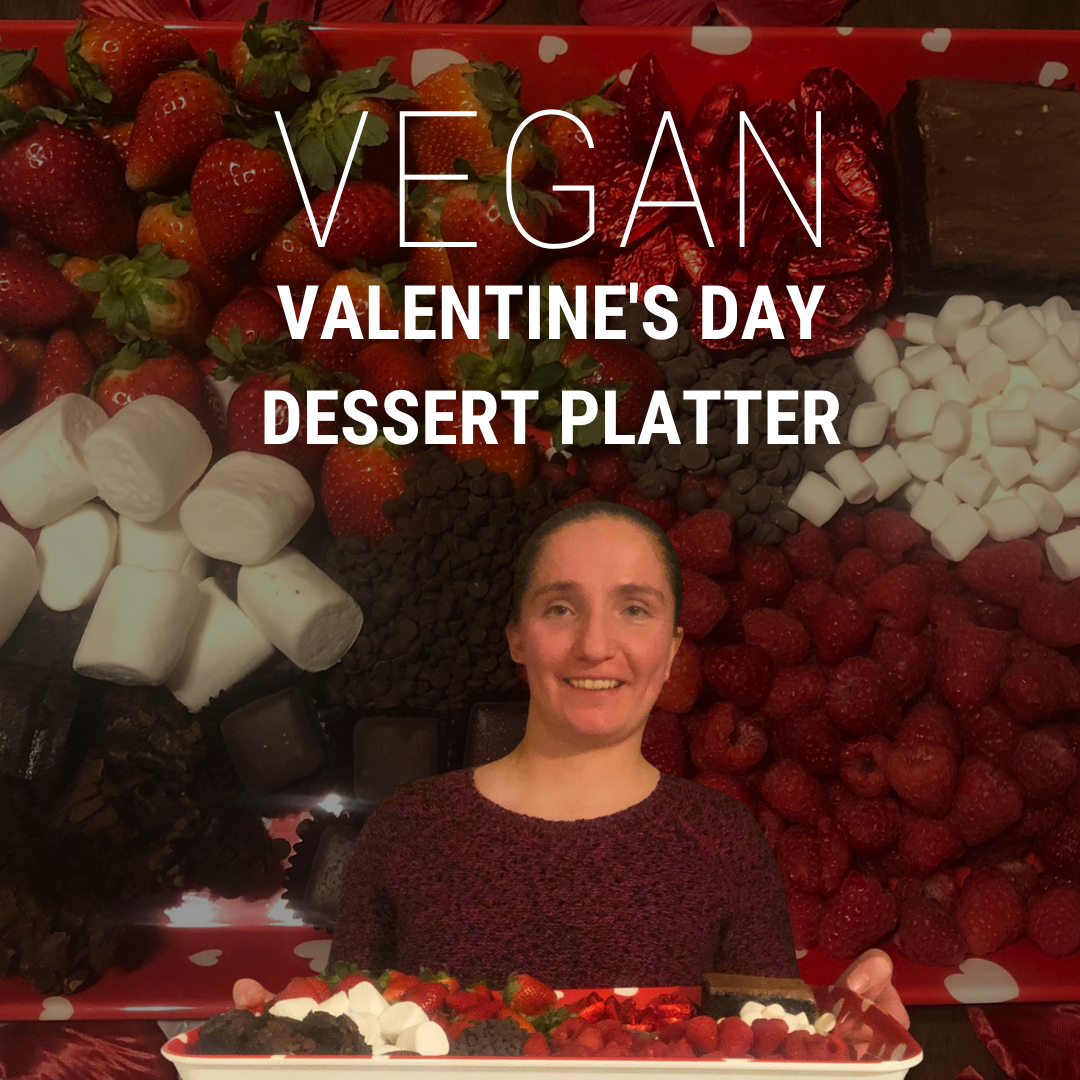 Email Signup
If you're interested in getting email notifications about my new content, fill out and submit the signup form below.
Introduction
I made a vegan dessert platter for New Year's Eve, and it was a hit even with being the only vegan there. I'm surprised how many people try vegan food without thinking it's an other, but rather something with the potential to be delicious. Here's my vegan Valentine's Day dessert platter.
Ingredients
red berries (preferably washed and dried-off strawberries and raspberries)
two vegan desserts (prefer Abe's but instead used a vegan brownie from Natural Grocers and vegan chocolate cake from New Pioneer Co-op since there wasn't any Abe's products in either of those stores that day)
two types of vegan marshmallows (Dandies regular and mini)
two varieties of vegan chocolate chips (Enjoy Life semi-sweet chunks and mini)
vegan Valentine's Day candy of choice (used leftover candy from my vegan Valentine's Day taste test)
Equipment
Valentine's Day tray (got mine from Hobby Lobby)
colander (wash berries)
dishrag (dry berries)
butter knife (may be necessary to cut up dessert)
tongs (for serving)
spoons (for serving)
Instructions
Put red berries on about half of the tray (like the top-left and bottom-right quarters).
Add your desserts to the remaining corners of the tray.
Add the chocolate chips, marshmallows, and candy if you're serving right away. If not, add the candy and chocolate chips, and wait to add the marshmallows until right before serving, so they don't harden and spoil beforehand.
Dig in.
Conclusion
I hoped you enjoyed my vegan Valentine's Day platter recipe. If you make it, tag me on Instagram when you share an image of it there. More recipes coming soon!